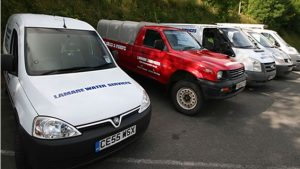 At Lamare Services we take the quality of water that you drink seriously. Whilst other companies carry out 'in house' analysis, or in some cases none at all, we will have your water tested by an independent public laboratory. The results are sent to YOU with their recommendations for treatment; we will not provide you with equipment that you don't need but will suggest some form of purification for drinking water
Our advice is free; why not find out what's really going on with your water?
We hold stock of Pressure Pumps, Well Pumps, Borehole Pumps, self Priming Pumps and various Pressure Vessels for supply and installation. A full range of Filters, UV Lamps and quartz sleeves are also held in stock. All common 25mm and 32mm MDPE type fittings are available off the shelf at less than 33% rrp.
Our Clients include
Farms
Nurseries
Caravan & Camp Sites
Fisheries
New Builds
Private Dwellings
Small Holdings
Market Gardens
Equestrian
Country Estates
Commercial Car Washes
Other borehole companies